Upcoming Events
Your September Health Talk Schedule
It's a new month and that means new classes at Schwarz Wellness Center!
All health talks are held at Schwarz Wellness Center unless otherwise stated. Check them out below!
Breast & Full Body Thermography
Thursday, September 13th
Want more information on thermography? Watch this video.by Dr. Hillary Smith, D.C., DHM, C.C.T.
Thermography is a painless, non invasive, state of the art clinical test that can detect the subtle physiologic changes that accompany breast pathology, whether it is cancer, fibrocystic disease, an infection, or a vascular disease. There is no exposure to radiation. Used as part of an early detection program, thermal imaging gives women of all ages the opportunity to increase their chances of detecting breast disease at an early stage.
By appointment only.
Please call The Breast Thermography Center at 844.268.7226 to schedule an appointment.
---
Want more information on thermography? Watch this video.
---
Intro to Essential Oils in Bakersfield CA & Essential Oils for Cats and Dogs in Banning CA
Saturday, September 8th & 9th
by Kamryn Schwarz
In Essentials 101, you will learn how essential oils work and how to use them effectively. You will also learn which essential oils support bodily systems such as the digestive system, and the respiratory system. Discover how to support restful sleep and calm emotions; how to reduce tension and stress; how to reduce the toxins in the body and empower the immune system.
In Essential Oils for Cats and Dogs, you will learn how oils can enhance the life of your four legged friend.
Duration: 1 hour
Cost: Free!
For Details Contact Kamryn @  (909) 915-9524
---
Home Birth Prep
Sunday, September 9th, 10:00 am-4pm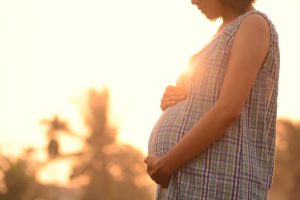 by Lara Carlos
An essential class for hospital, birth center or home birth.
-Creating birth affirmations
-Knowing your patient rights
-What to do when you're overdue
-Partner coaching
-Stages of labor
-Birth process
-Pain control options
-Essential oils for labor
-Decisions for the newborn
-Breastfeeding success
Cost: $100 per couple
RSVP: Please visit Lara's website: lalubirth.com and click "REGISTER NOW" under the childbirth education tab.